We supply access platforms custom built for your exact needs, giving you the safest and most effective solution when it comes to access equipment hire.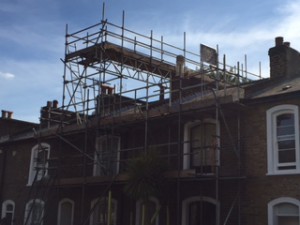 We are able to construct access scaffolding and work platforms to cater for all of your maintenance, repair and decorative enhancements. What sets our access equipment aside from the rest is the totally bespoke service that we offer. We build the safest and most effective means of access to just about anywhere, allowing single or multiple tradesmen and their equipment fast and easy access whilst also giving them a safe and secure work platform.
Our clients rely on us to save them time and money by finding the best access solutions both internally and externally with the minimum of disruption. If you would like to find out more about our access platform hire service, just give one of our friendly team a call and they'll be happy to discuss your requirements and find the best solution for you.