We supply scaffolding services for both commercial and domestic clients. Here's a small selection of some of the projects we've successfully completed recently.
Barclay Close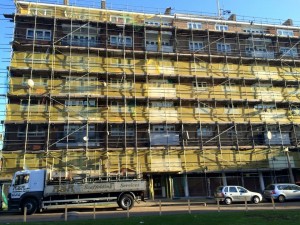 Scaffold erected to 7 blocks of flats for local authority, dismantled and cleared six weeks ahead of schedule.
Bush Green House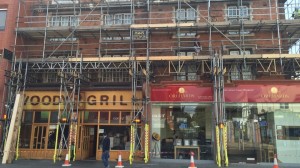 Scaffold erected above shop fronts and spanned across the roofs on to the walls, to avoid weight on the shop roofs. Full design drawing supplied and adhered to by our fully qualified team of tubular artists.
Bradford House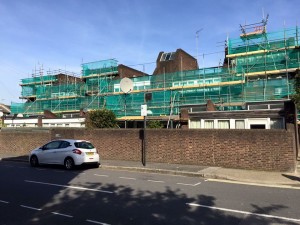 Scaffold erected for local authority, to all sides of this medium-rise block, to allow for general repairs. The scaffold was erected ahead of schedule.